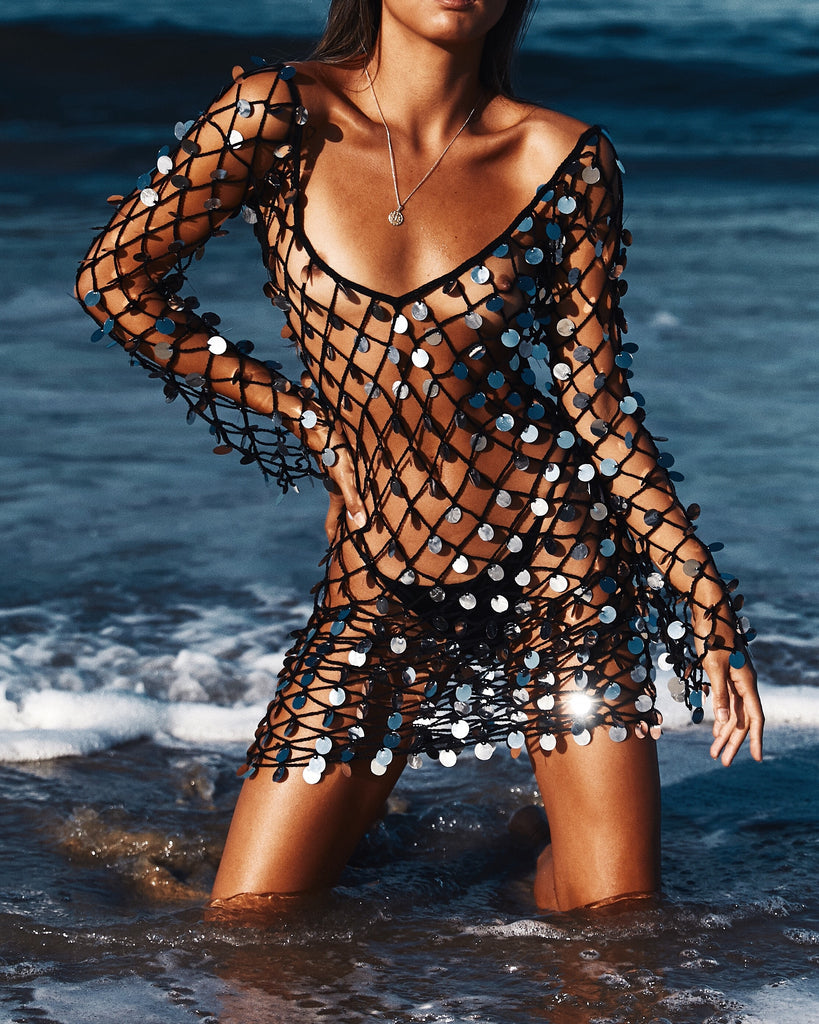 The Naked Tiger
Jagger Mirror Mini Dress
The Jagger Mirror Mini Dress is created in collaboration with Andi Bagus . 
Featuring an open handmade crochet stitch with large sequins hand-sewn. Style this dress with your fave bikini or glam it up for a night out.
Sold as a mini dress only.
Long arms, deep v at front and back. Mini in length. 
100% cotton crochet with hand-sewn sequins. 
This is handmade dress and must be treated delicately. Getting jewellery or long nails caught will cause the work to come undone. We recommend hand-washing and lying flat and in the shade to dry. 
One Size fits 6- 8-Small 10 Australian Sizing 
$130.00
or make 4 interest-free payments of $32.50 AUD fortnightly with
More info